How to Use non-branded keywords for SEO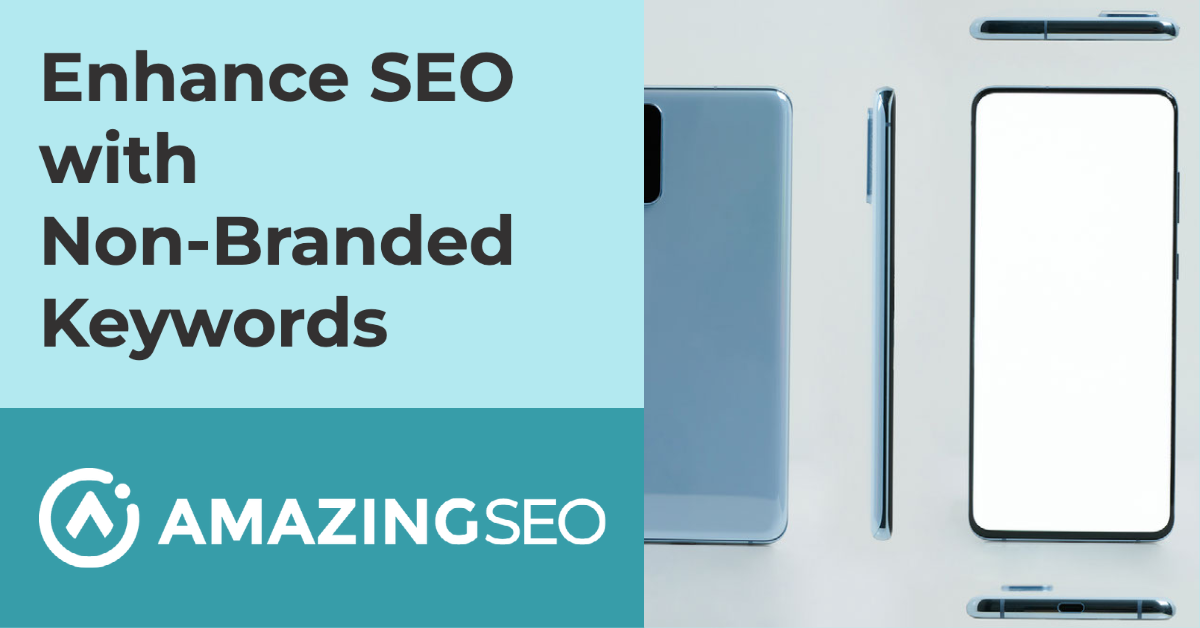 While it can often seem like branded keywords, "Nike shoes", "Apple computer", "Samsung phone" "Nestle hot chocolate" dominate the internet, these branded keywords aren't the only terms users search for. In fact, many consumers are decided on the product they want to go after but are undecided on which business they want to give their money to. This is where your business can take advantage of "non-branded" keywords.
"Non-branded" keywords are general terms unassociated with any specific brand. In this article, we'll explain what non-branded keywords are and how marketers can take advantage of them for SEO purposes. We'll also discuss the advantages and disadvantages of using them and when is the right time to include them in your strategy.
What are non-branded keywords?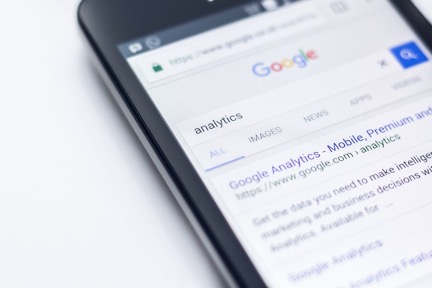 Non-branded keywords are words and phrases that are not associated with any specific brand, product, or company. They typically represent a broader set of topics related to the user's search query.
For example, when shopping for shoes, some non-branded keyword examples would be "running shoe", "athletic shoe", or walking shoes". These words aren't associated with any particular brand, so the search results would be filled with Adidas, Nike, Toms, and other famous shoe brands. The SERP will also fill with some unknown or emerging brands as well. You will also come across shoes at a variety of retailers and price points.
The opposite of non-branded keywords is branded keywords, which are company specific. If you searched in Google for "Nike Air Force 1 shoes" The top results will be for Nike Air Force 1s. You may see some similar models from competitors, but Nike will likely dominate the SERP.
While branded keywords have the potential to connect with your audience and establish deeper relationships, non-branded keywords can have an equally powerful impact for businesses that are able to take advantage.
Advantages of non-branded keywords and the role they play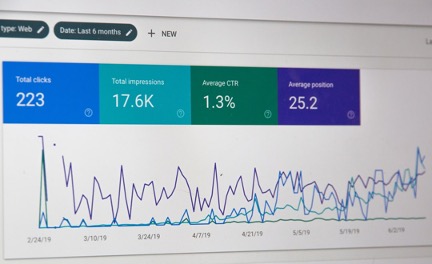 One of the largest advantages of non-branded keywords is the amount of new attention your brand can receive. By ranking for general words and phrases, your company has the opportunity to reach a much wider audience than if you were to only focus on branded keywords. Consumers that are either undecided, or unfamiliar with your brand will be open to exploring your offerings.
Imagine finding a shoe company you had never heard of because you were looking for hiking shoes online. Now, imagine you were also looking for the best socks for hiking shoes and the same brand showed up in your results. You would likely be curious about the brand and consider why you've never heard of their products before. The customer journey would then take you to their site to view all their product offerings. The brand has now become familiar to you.
This is the advantage of ranking for non-branded keywords. You cast a wider net without needing to rely on previously build brand cache. You can also take advantage of organic results in which companies with strong SEO efforts see significant long term cost savings over relying on PPC. You connect with an audience you never reached before while simultaneously building trust and authority.
Non-branded keywords can help to demonstrate your company's knowledge of the industry and its product offerings. Organic, non-branded strategies often begin with blog articles and content about topics related to your product. This gets your solution ranking in the SERPs, after which you can begin directly marketing the benefits of your specific product.
Drawbacks of non-branded keywords
Non-branded keywords can be an excellent way for new, or brands unfamiliar to consumers to organically grow their online presence. Organic SEO using non-branded keywords can be a cost-conscious way to grow and establish credibility. But branded keywords do have their disadvantages.
The problem with non-branded keywords is the competition. All of your competitors are also trying to rank for non-branded keywords to reach more customers and grow their brand awareness. When someone searches a general phrase that involves your industry, not only will your company show up in the results but so will all of your competitors. The customer is then left with a personal choice of what they prefer. This is especially problematic for saturated industries with many competitors all competing for the same keywords. In these situations your brand needs strong content marketing and helpful content.
Non-branded keywords also struggle to control the narrative versus branded keywords. Your competitor's content may outrank your own or worst case, a bad review from an unhappy customer could show up first and damage the potential for sales. Furthermore, undecided consumers will often research many competitors looking for the best fit. This means that unlike big brands who often bring consumers directly to their site, your product will need to speak for itself, bring competitive value, and be flanked with either neutral or strong reviews.
Another drawback is the amount of time and effort needed. While the financial requirements are low you still need to write dozens of blog posts, optimize each one for SEO, run backlink campaigns, and focus on other SEO best practices to get your pages up in the rankings. New sites could take up to six months before any results come in.
When to use non-branded keywords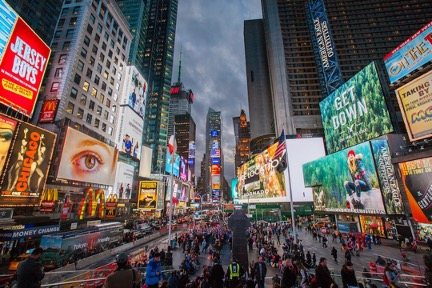 Large companies with huge digital marketing budgets won't find much value in ranking for non-branded keywords. While there are still benefits from ranking from non-branded keywords, big companies can often leverage the huge financial resources they have for more immediate results.
Using non-branded keywords works best for smaller companies that don't have the brand reputation yet to have a consistent source of new customers. With the right SEO strategy and tactics, you can start to get organic traffic from search engines and eventually compete with others in the industry that have only been focusing on paid search like PPC campaigns. The top spot in a search result will get 49% of all the traffic for that keyword.
You may also find non-branded keywords useful when your business is attempting to become the overall authority in your niche. When your product shows up for multiple non-branded keywords, customers begin to trust the brand and see you as someone with all the answers.
If your company is small, doesn't have a lot of employees, and doesn't have a lot of capital to work with, non-branded keywords are a great way to make your mark online. It may take some time and effort to get started, but the results you will see once you can start ranking on search engines will help you scale quickly.
How to use non-branded keywords in your SEO strategy
At this point, you're aware of the advantages of non-branded keywords when to use them, but how exactly do you implement them into your current SEO strategy?
Your first step is to create a brainstorming map where your company is in the middle. Surrounding your company name, write as many ideas or topics you can think of that is related to what you're selling. For example, if your company is based in gardening you could write ideas like seasons for gardening, different types of plants, different gardening beds, fertilizers, tools, and so on. Tools like Answer the Public can help with this by automatically creating maps of what real users ask when searching for a specific term.
Once you have a map of different topics to choose from, start keyword researching using an SEO tool like AHREFS or SEMRush. Focus first on ranking for long tail and low competition keywords while making sure those keywords get enough volume. Any term you choose to pursue would have a volume of >100 searches. Write strong, helpful content that targets several of these keywords at once. Be patient, pages can often take months to finally rank.
Once you finish one topic, move on to another, and keep repeating this process until your company builds a comprehensive online resource about your industry. This is how you'll start ranking for non-branded keywords and bring more organic search to your company.
Amazing SEO Can Help
If you are a business owner, chances are you are pretty busy with a lot of tasks stringing you in several directions. You likely realize SEO is important, but find it time-consuming.
Amazing SEO helps busy business owners rank better on search engines by taking care of both technical and on-page SEO. Our services make sure your site is in good standing with Google, and that you are targeting exactly the keywords you need to rank.
We can also take care of other important digital marketing tasks like pay-per-click (PPC) management, landing page creation, blog writing, etc.
If you are busy and don't have time to perform your own SEO, consider giving our plans starting at $99/mo a look!