Top 5 WordPress Plugins for SEO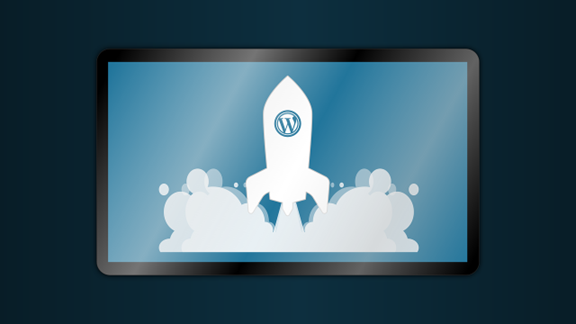 As a website owner, you are always looking for ways to improve your site's SEO and Google ranking. This is because the easier it is for prospects can find your business organically, the easier it is to make new sales and the less you need to spend on advertising.
Many factors contribute to a website's ranking, i.e., on-page SEO, off-page SEO, keyword research, the loading speed of your website, and many more. It can be challenging not only to find all the areas your site needs improvement, but few have the technical ability to implement those changes once issues are discovered. That's where WordPress SEO plugins come in place. These plugins do all the hard work for ranking your website.
In a Google search of WordPress SEO plugins, you have more than 50,000 options. That is an overwhelming number of plugins, and far more than anyone would reasonably be able to test. This article has compiled the top 5 Best WordPress plugins that make SEO easy.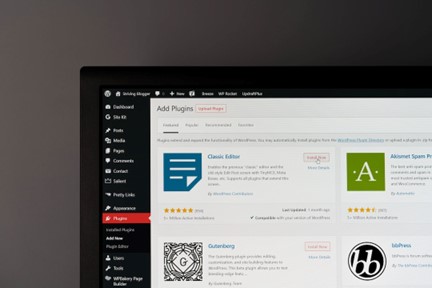 Top 5 WordPress SEO Plugins
Now that we know how vital WordPress SEO Plugins are, let's look at the top 5 options readily available in the market. These plugins all cover differing aspects of SEO and combined will drastically simplify the SEO process.
WP Rocket is our overall top recommendation because it dramatically improves loading speed which has become a primary benchmark for how well a site ranks.
Your website loading speed plays a critical role in ranking your site. Every second your site takes to load dramatically decreases conversions. WP Rocket increases site speed by minimizing CSS and JavaScript code, optimizing images into the smaller WebP format, implementing lazy loading and more.
WP Rocket is also compatible with popular SEO plugins such as Yoast SEO, making it a good choice for those who want to improve their website's search engine optimization and speed side by side.
WP Rocket is available, and accessible in more than ten different languages. With the basic paid service you will get unlimited access to features like web page caching, cache preloading, database optimization, lazyload, concatenation/minification, etc.
The cost of a paid subscription starts at $49 per site and goes up to $249 for unlimited sites over a year.
You will receive a generous number of optimized images for free, but if your needs exceed a certain number you will need to move to a paid plan for image optimization starting at $5/mo.
Yoast SEO is one of the most popular and easy SEO plugins for WordPress. It helps your site's SEO by optimizing your content and improving your site's structure.
The plugin is available in both free and premium. A free version is best suited for beginners to conquer SEO strategy, while the premium version helps businesses grow.
The free version is focused on the basics of technical SEO such as making sure pages and posts have proper title tags, meta data, and do not overlap information. The free version will also give you basic SEO writing tools like keyword, tone, and writing length suggestions.
The premium version includes features like social media integration, phone support, and automatic internal linking.
Compared to SEOPress, Yoast SEO offers free features to deal with schema markup and breadcrumbs. These features help users to organize and locate the site.
The price for a premium subscription starts from $99 for one website.
The SEMRush WordPress plugin is another powerful tool to help improve your website's ranking.
SEMrush is not primarily a WordPress plugin but rather a full-fleged SEO management tool and dashboard. The premium service which starts at $99/mo for the Pro plan and goes up from there for features suited towards enterprise-level businesses.
SEMrush mainly focuses on providing the following:
Keyword tracking and research
Backlink monitoring
Domain Authority ranking
Social media posting and content calendar
Analytics report generation
It has the highest number of installations in countries like Italy in 2021. And in January 2020, it was the leading SEO services company.
Here are some additional features SEMRush offers that make it stand out from the crowd:
The SEO audit tool checks your articles for common SEO mistakes and shows you how to fix them making your content more likely to rank higher.
The content editor tool suggests making your articles more readable and engaging. So, people are likely to stick around and read them.
The Ahrefs SEO plugin is a powerful tool that can help you track your backlinks and rankings and analyze your competitor's sites. Here's a look at some of the unique key features of the plugin:
Backlink tracking
This WordPress SEO plugin will track your backlinks and provide detailed information about each one. You'll be able to see things like the anchor text used, the target URL, and the page rank of the linking site. This information can be invaluable in helping you to improve your link-building efforts.
Content gap analysis
The plugin also includes a content gap analysis tool. This will allow you to see exactly where your competitors' sites are ranking for certain keywords that you're not. This can help you fill in those gaps and start ranking for those terms.
Competitor analysis
Finally, the Ahrefs SEO plugin provides a complete view of your competitor's site's ranking. You'll see their top keywords, organic traffic, and backlink profile. This information can help you adjust your SEO strategy and start outranking them for important keywords.
Ahrefs pricing starts at $99/month.
SEOPress is a WordPress plugin that helps optimize your website for the search engine. It is an affordable solution that offers a range of features in both the free and paid versions.
The free version if very compelling. It offers features similar to Yoast SEO like title and meta data descriptions and keyword analysis. But it also has other features like Google Analytics integration, XML sitemap, and instant indexing on multiple search engines like Google, Bing, and Yandex.
The premium version for a very affordable $49/yr also offers redirect management, error monitoring, broken link checking, local SEO, WooCommerce SEO, and Schema.
Summing Up
If you are serious about boosting your traffic, then give any of these plugins a try. Some like Ahrefs and SEMrush offer very similar functionality to each other, but one of them will work excellently in tandem with other plugins like Yoast SEO, WP-Rocket, or SEOPress.
Research and decide which features are most important to you, then choose the plugins that offers the best combination of features and price. And remember, there's no one-size-fits-all solution for SEO — so don't be afraid to experiment until you find a plugin that works for you.